Olivia de Havilland, star of Gone with the Wind, dies at 104 | Film | The Guardian
Olivia de Havilland was so much more than 'the fragrant queen of the Hollywood costume drama', as described in The Guardian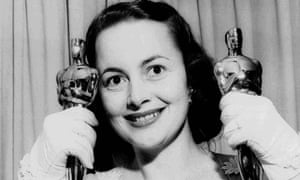 Olivia de Havilland, the fragrant queen of the Hollywood costume drama, has died at the age of 104.
According to the Hollywood Reporter, her publicist said she had died from natural causes in Paris, where she lived.
While De Havilland won two best actress Oscars – for her roles in 1946's To Each His Own and 1949's The Heiress – she remains best remembered for her performance as stoical Melanie Hamilton Wilkes in the 1939 classic Gone With the Wind.
Source: Olivia de Havilland, star of Gone with the Wind, dies at 104 | Film | The Guardian